Každodenná úprava vlasov vyžaduje mnoho času a úsilia. Predsa každá žena chce byť krásna a upravená, či už pre seba, alebo pre okolie. Nie každý má to šťastie, že sa ráno zobudí a hneď môže vyraziť z domu.
Väčšina žien si svoje vlasy upravuje rôznymi spôsobmi, či už je to len gél, tužidlo, alebo aj tepelná úprava ako je žehlenie, kulmovanie, alebo fénovanie. Takáto úprava vlasy zaťažuje a je nevyhnutné dodať im potrebnú výživu, aby boli krásne aj naďalej.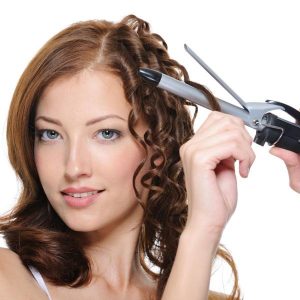 Najdôležitejšie je vybrať si správnu žehličku na vlasy, alebo poprípade kulmu. Potom už existujú mnohé prípravky, ktoré vlasy nezaťažia a dodajú im prekrásny vzhľad.
Neoceniteľným pomocníkom je argánový olej, ktorý sa používa do mnohých kozmetických prípravkov a má krásnu orieškovú vôňu.  Vlasy vyživuje už od korienkov, taktiež regeneruje aj pokožku hlavy a na samotných vlasoch vytvára bariéru, ktorá zabraňuje poškodeniu vlasov.
Výborne pomáha Argan Oil Hydrating Nourishing Cleansing sprej pre tepelnú úpravu vlasov, ktorý krásne vonia a dodá vlasom potrebnú ochranu. Stačí pred tepelnou úpravou sprej pretriasť a nastriekať na vlasy.
Existujú aj rôzne masky na vlasy, ktoré namáhané vlasy regenerujú a chránia pred vonkajšími vplyvmi. Vyživujúca maska z rady Argan Oil, vlasy nezaťaží, dodá im nádherný lesk, vyživí ich a budú sa ľahko rozčesávať.
Potom už stačí vlasy upraviť ako vždy a tešiť sa na pochvalu od okolia, ako vaša koruna krásy žiari zdravím a krásou.
Autor: Anka Beláková